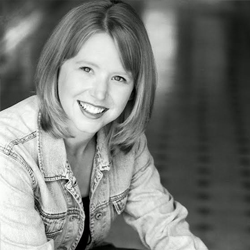 Jana Chapeton
Owner/Founder/Director
Jana Chapeton
During her 18 years of training Jana has studied jazz, tap, hip hop, Afro – Haitian, Dunham technique, and choreography. Jana has been most influenced by Janel Tomblin – Brown, Ehud and Daynee Krauss, Susan Whipp, Alicia Pierce, and Kimberly Iniguez. In May of 2002 she completed her Bachelor's degree in dance at San Francisco State University.
Jana loves working with beginning level students and preschool dancers. She is most motivated to help students discover dance and movement. Jana has been teaching through out the Bay Area since 1998. Some of her previous performance and Choreography highlights include Kaiser Permanente's Educational Theatre Group, Anything Goes, It's a Wrap with Guggenheim Entertainment, Speaking of Dance and He Said She Said with Visual Rhythm Dance Company, Rocky Horror Show with City Lights Theatre Company, Wholeness with Bliss Dance Company, and Paramount Great America's Celebration Parade.
In 2007 Jana founded Small Fry Dance Club. Jana has since focused on growing SFDC. Jana hopes to bring the same drive and passion to Principal Creative & Performing Arts. Her goal is to mold and develop amazing dancers through both programs.
chapetonj@smallfrydanceclub.com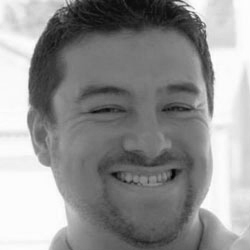 Carlos Chapeton
Owner/Director of Sales & Marketing
Carlos Chapeton
Carlos is Jana's husband and Co-Director of Small Fry Dance Club and Principal Creative & Performing Arts. Carlos has a background in Multimedia and Marketing and helps run the day to day office duties for both programs.
Before he joined Jana with Small Fry Dance Club on a full time basis, Carlos worked as a web/graphic designer, a video game artist, and eventually taught classes at Cañada College in Redwood City.
Carlos is in charge of our website, branding, and marketing efforts. He is also in charge of our sales and expanding our reach to new schools in the Bay Area and beyond. If you have any questions about marketing, partnerships, or bringing our dance classes to your school, please contact Carlos via email.
chapetonc@smallfrydanceclub.com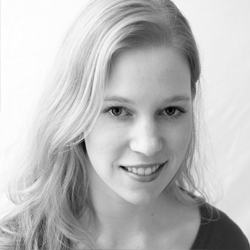 Laura McComb Van Dyke
Instructor Since 2012 – Director of Ballet
Laura McComb Van Dyke
Laura McComb Van Dyke grew up in Media, Pa and studied dance primarily at the Pennsylvania Ballet's Rock School West, Pennsylvania Academy of Ballet, and Media Dance Center in Ballet, jazz, tap, and lyrical.   During her last year in High School she was also able to study modern at Temple University along side their B.F.A and M.F.A students.  She graduated with honors from Rutgers University's Mason Gross School of the Arts with a B.F.A. in dance.  She has been teaching dance to ages 2 through adults steadily now since 2007, including three years as Associate Director of Hudson Dance and Movement where she helped develop their curriculum.  Many of her ballet students have gone on to be accepted into the School of American Ballet, American Ballet Theatre's school, and Ballet Academy East in New York City.  Her professional experience includes dancing for Kelley Donovan and Dancers, and Nikki Manx Dance Project in New York City, New Jersey, and Boston.  Her choreography has been presented at the Boulder International Fringe Festival, the Philadelphia Fringe Festival, and many venues and festivals throughout New York City and New Jersey.  She is also a licensed Massage Therapist in New York.  Laura looks forward to bringing her passion for and knowledge of movement to children while continuing her own education as a teacher. 
Laura and her husband moved back to the East Coast to be close to family when she was pregnant with her daughter. Although far away, we have brought her on as our curriculum developer, as well as our Director of Ballet for PCPA. She will be working remotely with staff and accessing classes through video. She is a valuable asset for us and we are glad to have her on board.