Private Preschool Dance Classes
Small Fry Dance Club offers private preschool age dance classes on site at schools. We are an award winning extra curricular program. Our staff is highly trained, and we offer an age appropriate curriculum we have developed over the past 10 years. 
The classes listed on this page are only for students enrolled at those centers. We do not have classes available to the general public at this time.
Where do I start?
Find your school listed on this page. Once you find a class you would like to try click on the REGISTER NOW button. Note the school code listed on your schedule. That is the code you will need to look for when registering for classes.
Are you a Preschool Director or Teacher?
If you are looking to add an award winning extra-curricular program to your school, please contact us! We would love to speak with you to see if we would be a good fit at your center. Call 650-393-5593 and ask for Jana or Carlos Chapeton. Or email laurav@smallfrydanceclub.com.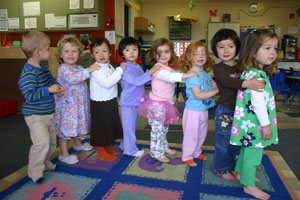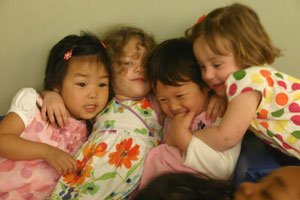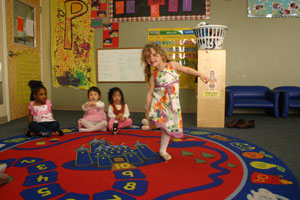 Lightbridge Academy at Paramus
Lightbridge Academy at Paramus
Free Trial Form
Teacher: Laura
School Code: LBAPRMUS
Additional Notes: We will be in contact with your school Director after our trial day to see about bringing our classes in on a weekly basis. We will keep you all posted!
Wednesdays
Age Groups/Rooms
Ratios
Tuition

Music & Movement
9:30am – 10:00am

18 month –
2 years

1:6

Free Trial Day
March 22, 2017

Dance & Performance
10:00am – 10:45am

2-4 years

1:10

Free Trial Day
March 22, 2017

Dance & Performance
10:45am – 11:30am

4-6 year old

1:12

Free Trial Day
March 22, 2017