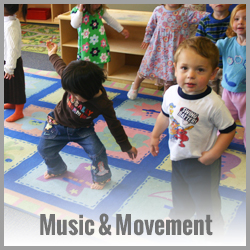 Music & Movement Classes
These classes are designed for walking toddlers age 18 months up to 2 years. These classes emphasize developing motor skills and creative dance. Curriculum explored changes each month and include balance, moving in space vs moving in place, moving fast vs moving at regular speed, crossing the midline, exposure to various types of music, and much more. It's a great way to expose your student to dance and to other toddlers their age.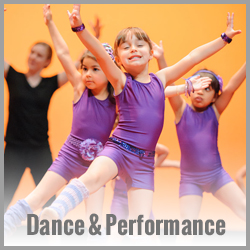 Dance & Performance Classes
Our Dance & Performance classes are survey style classes that cover a wide range of styles; ballet, tap, jazz, hip hop, and musical theatre. Apart from introducing basics in popular disciplines, we emphasize motor skill development, creative dance, spatial awareness, and musicality. Dancers in these classes are also eligible to participate in our totally awesome bi-annual performances. These performance are designed with the preschool dancer in mind, and are low stress for your dancer as well as the whole family.